Note: You will need administrator access to complete the steps outlined in this article.
Log in to your account and click on Subscription Admin to access the main menu.

Image 1: Accessing the main menu from the Subscription Info page.
Next, click on Users to view all the users on your account and complete the following steps:
Click on

Select

to select the user you wish to update.

Update the relevant fields for the user. Enter the new user details in the corresponding NEW fields.

After you have entered the new user details, click on

Modify

. A successful or unsuccessful status notification will appear in the text box.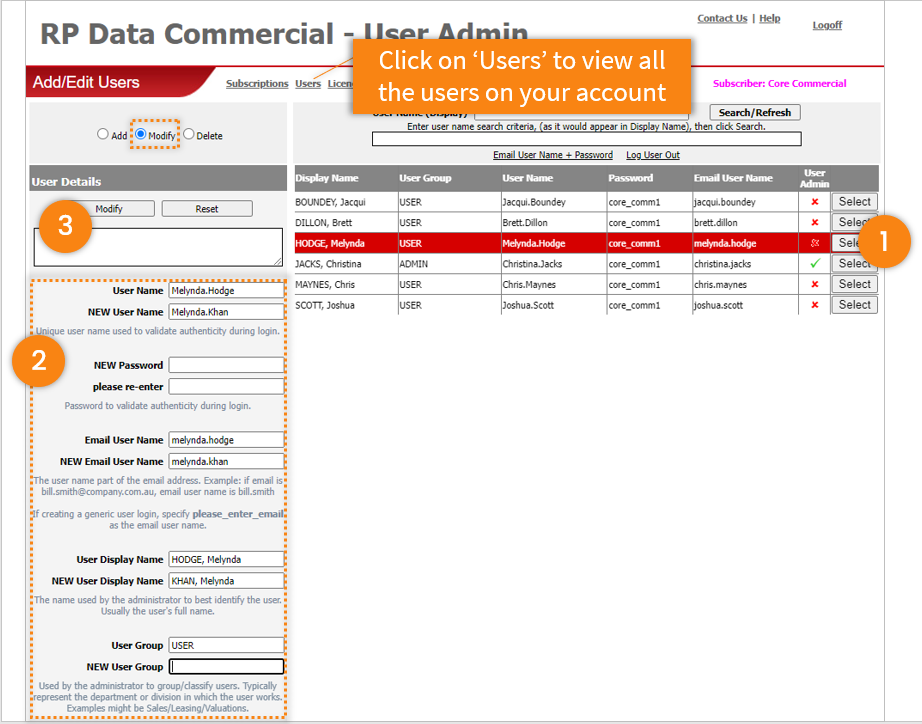 Image 2: The 'Add/Edit Users' page.
Click on Search/Refresh to view the changes you have made.

Image 3: Updated user details.