To log in to the billing portal, you will need:
your account number
your billing portal password
access to the primary office email that is registered with CoreLogic
Your account number can be found on your invoice. It should be entered in the Account Number field with the front letter capitalised, for example: A0226009
If you have forgotten or are unsure of your billing portal password, click on the 'Forgot Your Password?' link to reset your password.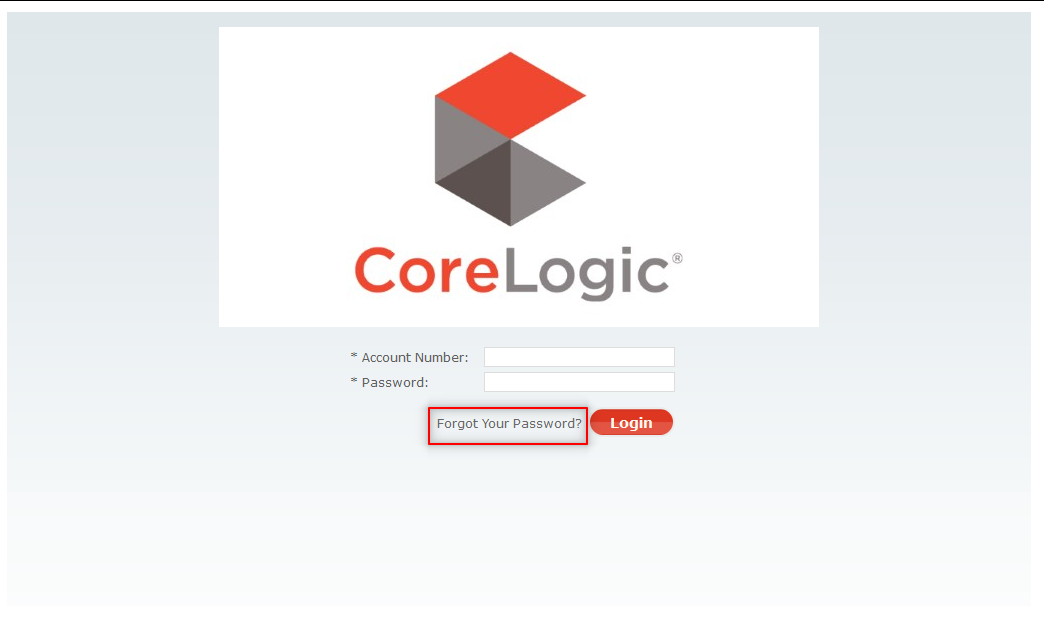 Image1 - Billing portal Login Screen
A Forgot Password window will pop up on your screen.
Enter your Account Number, tick 'Registered email address', then click on the 'Send Password' button.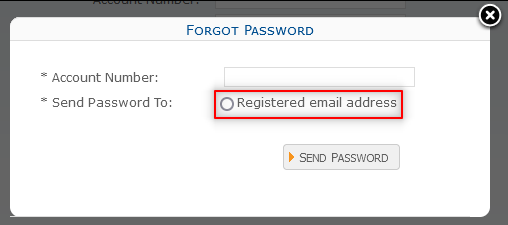 The login details will be sent to the Primary Office Email registered against your account with CoreLogic.
Tip: Copy and paste the password details from the email to minimise errors. Ensure that you have not included additional space or missed any characters.